Welcome to Tranum Strandgård Kunst- og kulturcenter
Strandvejen 143, Tranum Strand, 9460 Brovst.
Experience art & culture in scenic surroundings, 300 m from the sea.
Opening Hour in the gallery – Free entry
Saturdays kl. 14-17, sundays & holydays kl. 11-17
In July additional: Thursdays and Fridays kl. 14-17
By appointment, it may be possible to open the gallery outside normal opening hours, for larger groups on tour.
Our neighbors at Strandgården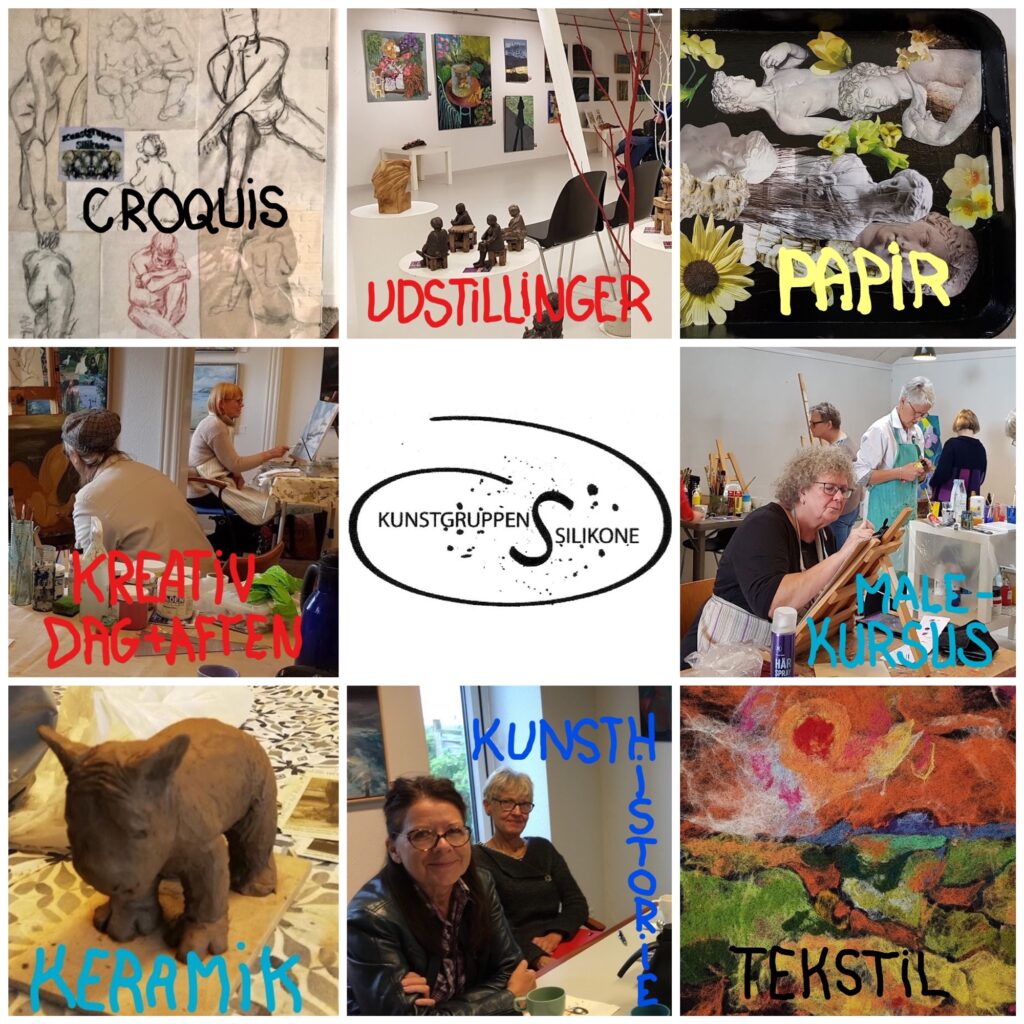 Photo: Silikonegruppen.
'Silikonegruppen' has its own premises at Strandgården, the group is an artist community for mutual inspiration and organizers of artistic activities.. https://www.kunstgruppen-silikone.dk